Air travel has revolutionized the way we explore the world, and airports are the gateways that connect us to new destinations. With increasing globalization and a surge in air traffic, airports have become an essential part of modern infrastructure. In this article, we will explore the top 10 Biggest Airports in the World, based on their size, passenger traffic, and overall capacity.
Whether you are a frequent traveler or an aviation enthusiast, this list will give you a glimpse of the impressive engineering and logistical feats that go into building and maintaining these megastructures. So, fasten your seatbelts and get ready to soar through the world's largest airports!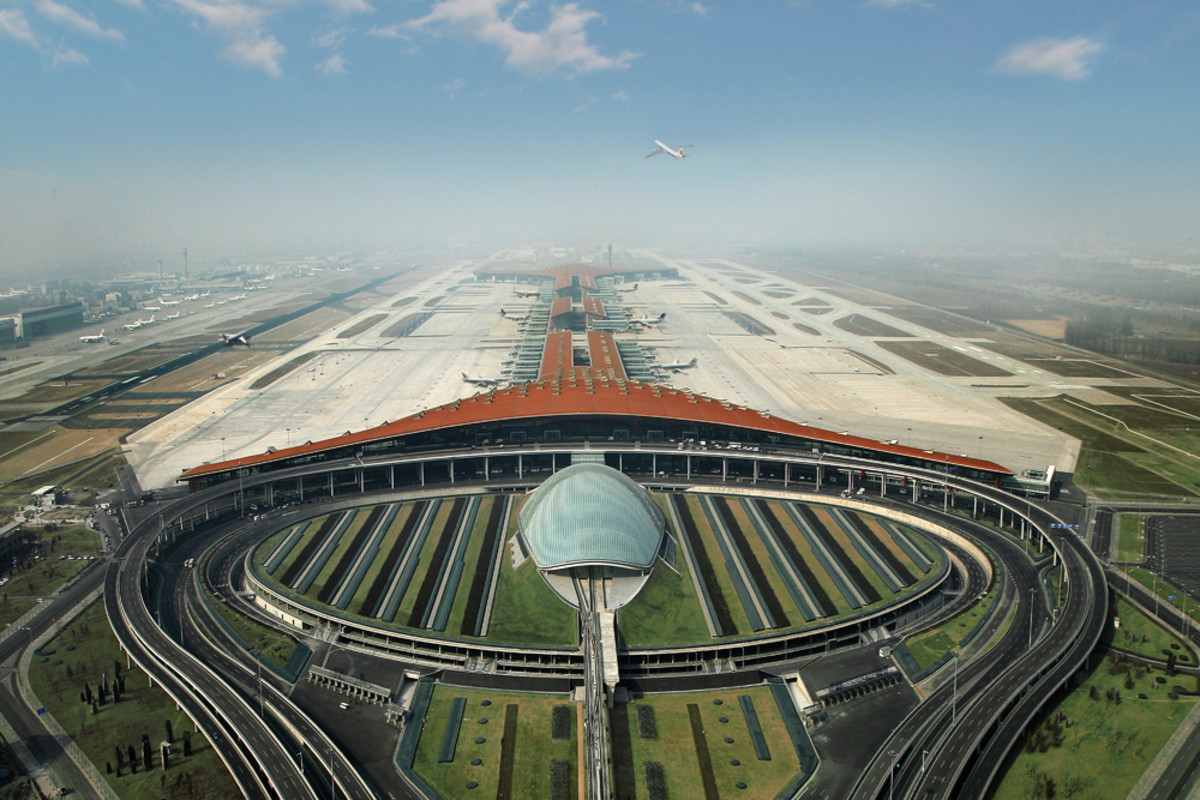 Top 10 Biggest Airports in the World
Here we provide the ranking of the 10 biggest airports in the world, going from largest to smallest. The amenities provided by these airports will also be analyzed throughout the article. So let's begin discussing this in detail.
1. King Fahd International Airport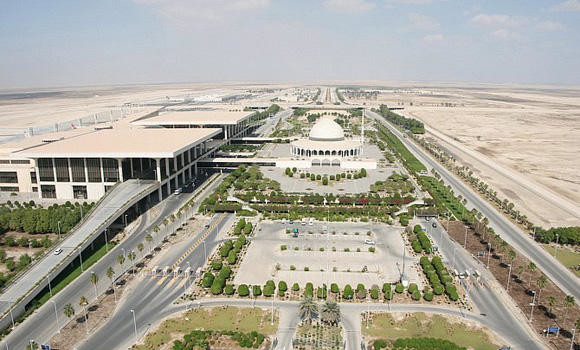 Size: 776 sq km (299.6 sq mi)
Country: Saudi Arabia
King Fahd International Airport in Saudi Arabia (DMM), is the biggest airport in the world. Located 19 miles to the northwest of Saudi Arabia's Dammam city, this airport goes by both names. With a total of 27 airlines operating here, this region serves as the hub for Flynas, Saudia, as well as Aramco Aviation.
Numerous airlines offer services between South and Southeast Asia, Africa, and Europe. The airport's current layout can hold up to 12 million passengers yearly, however, it is anticipated that future developments would raise this figure to 16 million.
During the Gulf War, DMM, once a US Air Base, was located on land. In November 1999, it took over as the region's main airport from Dhahran International Airport and began conducting business under the initials DMM.
2. Denver International Airport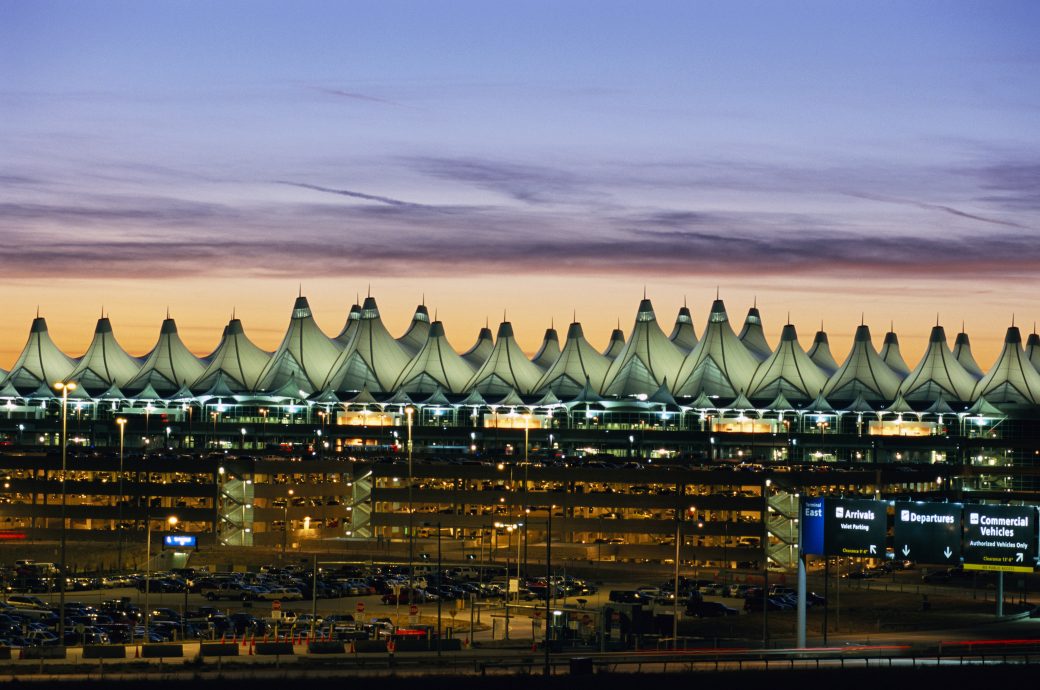 Size: 135.7 sq km (52.4 sq mi)
Country: United States
The second-biggest airport in the world, Denver International Airport (DEN) is the largest in North America. Since it is 4.88 kilometers long, it is the longest runway available for use by commercial aircraft on the African continent. Because of its position in Colorado, in the western region of the United States, Denver is an ideal target.
The architecture of Denver International Airport is so distinctive that it can be recognized from a distance. The main terminal's ceiling is shaped like a tent as an homage to the teepees that Native Americans set up over the Great Plains and as a reflection of the Rocky Mountains that are located in the surrounding area.
Temporary art exhibits including the work of regional, national, and even worldwide artists are often held at the airport. The organization was honored with a 2020 Frontier Award for "Excellence in Service and Support" in appreciation of its efforts in the area of COVID help. The people of US Today selected it as the top major airport in the United States in 2021, making it the winner of that award.
3. Dallas Fort Worth International Airport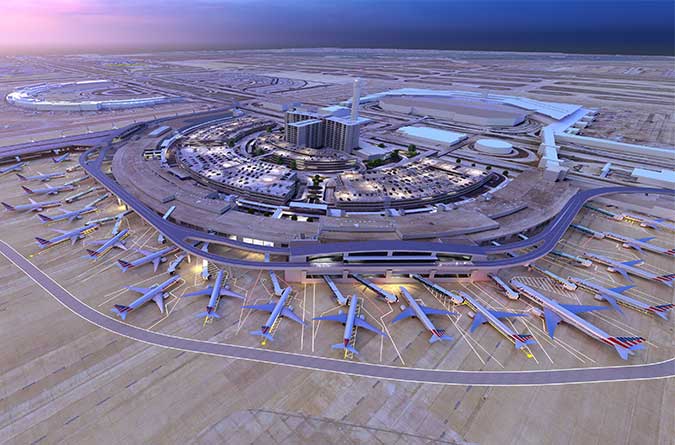 Size: 69.5 sq km (26.8 sq mi)
Country: United States
The third busiest and biggest airport in the world, Dallas Fort Worth International Airport (DFW), is expected to have the second-greatest passenger volume. This airport is the largest carbon-free airport in the world, with five terminals and 168 gates throughout its sprawling campus.
When the Dallas/Fort Worth International Airport first opened its doors in 1974, it swiftly eclipsed the size of every other airport in the United States. Despite this, the name "Dallas Fort Worth International Airport" wasn't used for the airport until 1985 when it was given official status.
The Vought Airtrans was the first of its type, and it completely altered how people were transported from one part of an airport terminal to another. The schedule for carrying out these activities has been reassessed in light of the continuing spread of the COVID-19 pandemic. Today, preparations are being undertaken to build a sixth terminal at the airport.
4. Orlando International Airport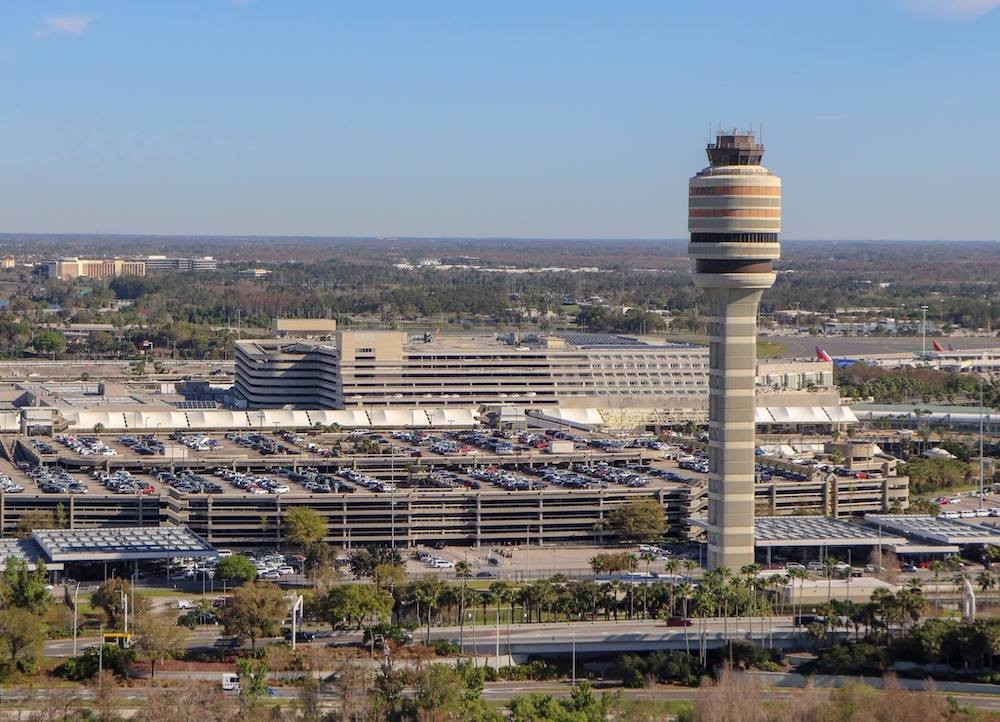 Size: 53.8 sq km (20.8 sq mi)
Country: United States
Orlando International Airport is not just a significant Florida airport, but the world's fourth-busiest (MCO). To the southeast, around 10 kilometers (6 miles), you'll discover Orlando, one of Florida's most populous urban centers. 39 airlines fly in and out of this airport, with 33 of them being passenger airlines.
JetBlue, Southwest, Spirit, and even the very little regional airline Silver Airways all use it as their primary hub. Terminals A and B are located on the northern and southern edges of the massive main terminal building. There are 93 gates and four airside concourses that may be accessed from these terminals. Terminal C is the south terminal building and it has fifteen gates.
5. Washington Dulles International Airport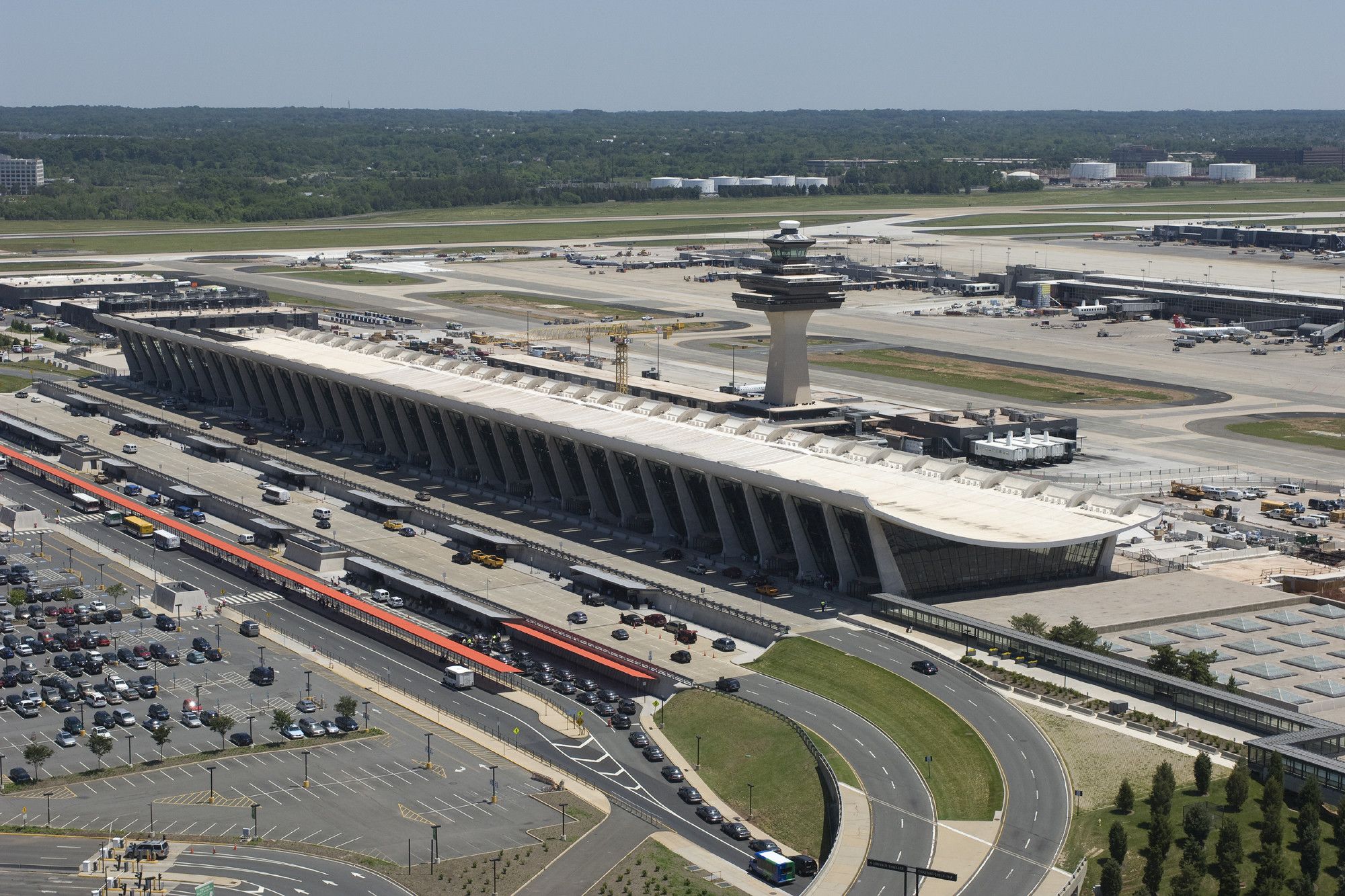 Size: 52.6 sq km (20.3 sq mi)
Country: United States
The Washington Dulles International Airport (also known as IAD) is located in Virginia, 16.1 kilometers (10 miles) away from the center of Washington, District of Columbia. The airport first opened its doors in 1962 and was given its current name after a former Secretary of State of the United States.
Eero Saarinen was responsible for the design of not just the main terminal but also the two linking terminal buildings, which are referred to as Concourses A/B and C/D. A significant art collection may be found inside the architectural aspects of the main terminal. IAD is a key hub for several major airlines, notably United and Southern Airways Express, due to its large number of gates (113 total).
Connecting flights on major domestic routes to and from IAD often stop at San Francisco, California, before continuing to Denver, Colorado. Throughout human history, journeys to and from San Salvador, El Salvador, have always been among the most traveled of any in the world.
6. Beijing Daxing International Airport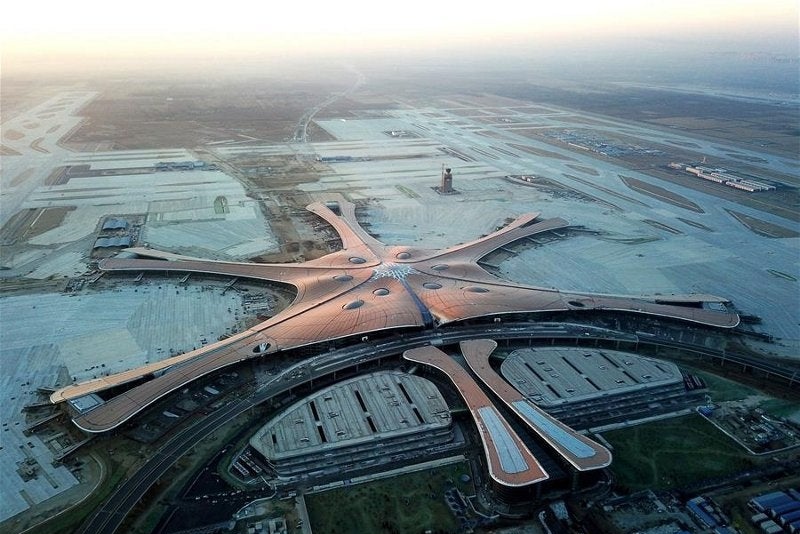 Size: 46.6 sq km (18 sq mi)
Country: China
When it comes to airport size, PKX, which stands for Beijing Daxing International Airport, is not only the largest airport in China but also the sixth-largest airport in the world. It is between the two major metropolitan areas of Beijing and Langfang. The airport terminal is the world's biggest single-building terminal, with a total floor area of 700,000 square meters. Its debut is scheduled for 2019 after its recent construction.
In 2019, the Beijing Daxing Airport opened, and with it came the closure of the Beijing Nanyuan Airport, the country's oldest airport.
7. George Bush Intercontinental Airport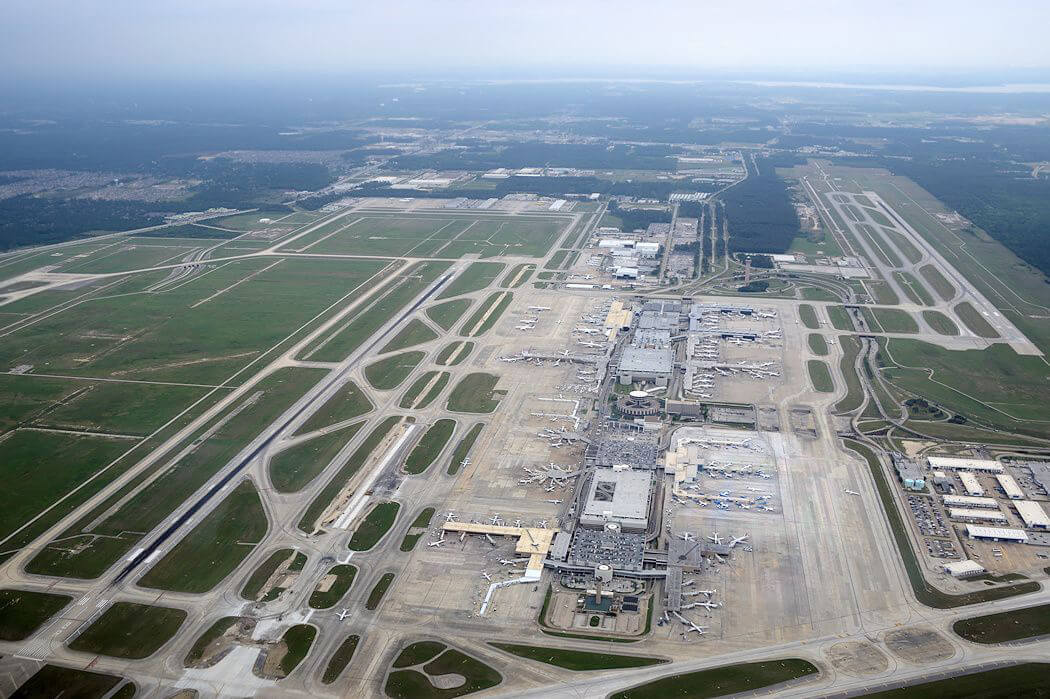 Size: 44.5 sq km (17.2 sq mi)
Country: United States
The George Bush Intercontinental Airport is a significant hub for international travel in the state of Texas, in the United States (IAH). It first opened its doors in 1969, and its current site, around 60 kilometers (37 miles) north of Houston, has been there since. The five airside terminals of IAH Airport are all connected by Skyway. The airport terminals and the airport hotel are connected underground, which is a ground-based mode of transportation.
There is a wide variety of contemporary comforts available at the airport, such as free Wi-Fi, a currency exchange, luggage storage, and many more. The airport's terminals and grounds are each decorated with several different pieces of public art that were made by Texans.
8. Shanghai Pudong International Airport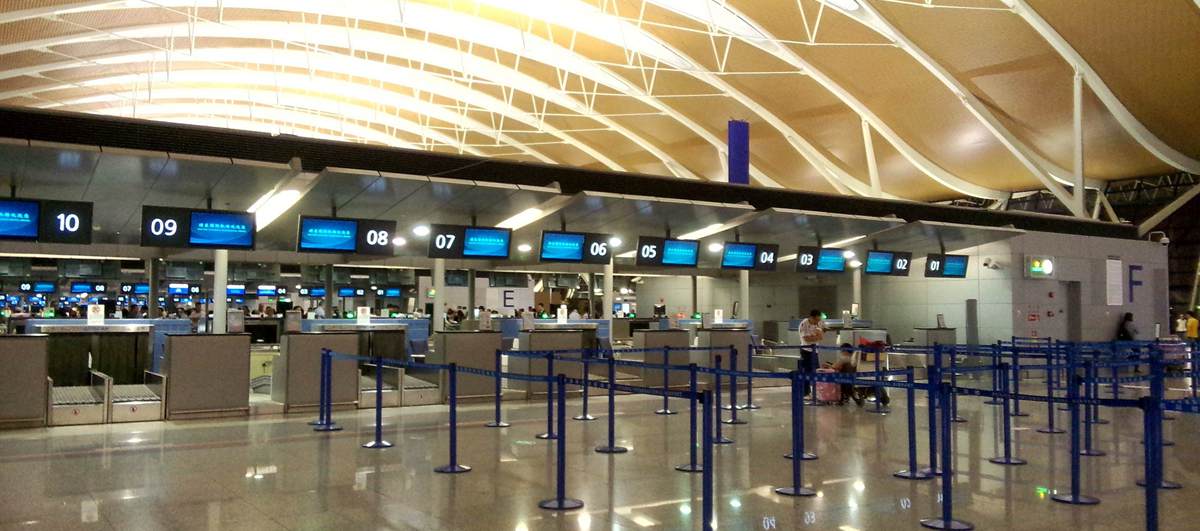 Size: 39.9 sq km (15.4 sq mi)
Country: China
Due to the city's population of about 25 million people, Shanghai needs not just one but two international airports. The Shanghai Pudong International Airport, also known as PVG, is the world's seventh-largest airport and the larger of the two airports in Shanghai. This airport was used often by a large number of airlines, notably China Eastern, Shanghai, and Air China.
PVG is a significant airport in Asia because it is the busiest international airport in China and it is positioned close to Shanghai as well as other significant cities.
9. Cairo International Airport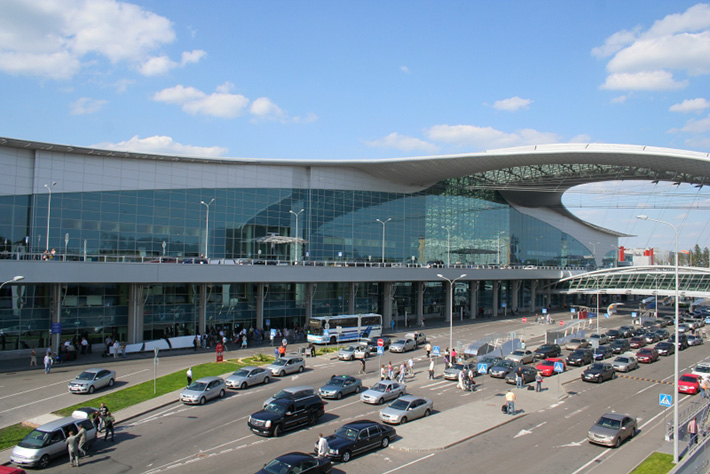 Size: 36.3 sq km (94 sq mi)
Country: Egypt
Cairo International Airport is Egypt's largest and busiest airport and the ninth-biggest airport in the world. The airport is located around 15 km from Cairo, Egypt's capital (9.3 mi). The four-terminal Cairo International Airport is one of the continent's major flight hubs. Terminal 1 is accessible to both international and local flights. Terminal 3 is mostly used by airlines based in Europe and a few other regions, whereas Terminal 2 is used by a smaller number of foreign airlines, primarily those based in the Middle East.
The construction of what would later be known as Cairo International Airport started in 1957 and continued until 1963 when it was finally completed. In the twenty years that followed, there was a significant increase in the number of people traveling by airplane, which resulted in the need for a second terminal to be built. In 2009, a third terminal was constructed to accommodate the ever-increasing number of travelers.
10. Suvarnabhumi International Airport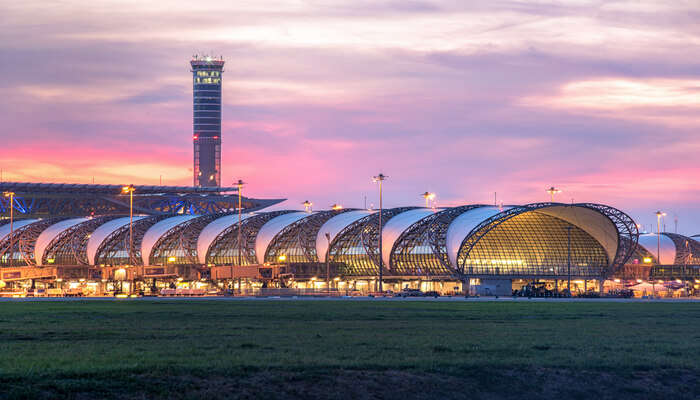 Size: 32.4 sq km (12.5 sq mi)
Country: Thailand
Even though Bangkok is served by not one but two international airports, the phrase "Bangkok International Airport" is most often used to refer to Suvarnabhumi Airport. The term "golden nation" comes from the Sanskrit word Suvarnabhumi, which translates to "golden country" in English.
Suvarnabhumi Airport, much like most other major airports, provides its customers with access to a comprehensive range of services and amenities. These services and facilities include duty-free shopping in addition to complimentary Wi-Fi in lounges, restaurants, and coffee shops. The airport provides service to over sixty different countries, and over sixty million passengers pass through its terminals every year.
While it is physically situated in Thailand, the Suvarnabhumi Airport acts as a significant hub for all of Southeast Asia. Also, it acts as a significant center for foreign tourism in the surrounding area. In 2019, it had the second-largest number of passengers in the region, with Changi Airport in Singapore having the greatest number of passengers overall.
Conclusion
The world's biggest airports are marvels of modern engineering and infrastructure. From the massive runways to the intricate logistical systems that keep everything running smoothly, these airports are essential hubs for global travel and commerce. The airports on this list have managed to handle immense passenger traffic, cargo shipments, and a multitude of aircraft types with ease.
They are not only impressive feats of engineering but also symbols of the interconnectedness of our world. As air travel continues to grow and evolve, it will be exciting to see how these airports adapt and expand to meet the demands of the future. Whether you are a seasoned traveler or a first-time flier, visiting these massive airports can be an unforgettable experience.